Information about outdoor catering companies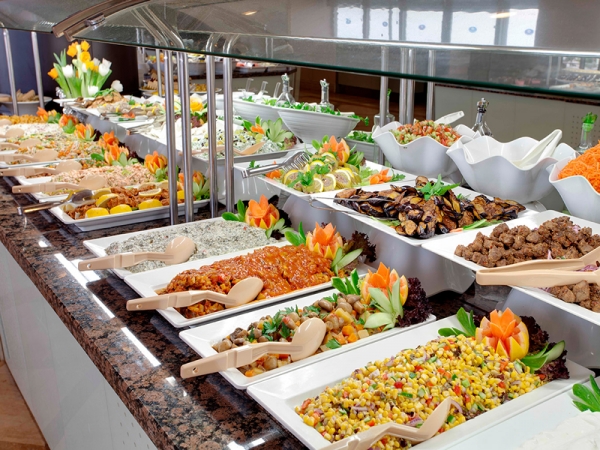 Food and beverages are the life of every party. Good food sets the mood and is responsible for making any event a huge success. There are many kinds of events from small private settings to large gatherings. Hiring a catering company can save you from managing everything on your own and enjoy the party tension-free.
Summer is a great time of the year to host an outdoor event. The weather is good and the view is spectacular.  There are many outdoor catering services in Dubai that will organize an amazing event for you with delicious food and excellent service.
Here is the list of 4 of the best catering companies that provide outdoor services.
Abela & Co:
This company has been in business since 1967 and has provided services to over 120 local and international clients. They are known for their innovative ideas and excellent service. They provide delicious, high-quality food that is made by expert chefs. They have organized both small and large outdoor events and have excelled in it. They also provide all the necessary equipment required for an outdoor event from dinner tables, serving bars, chairs, and etc.
Dish:
This catering company is run by a couple since 2008 and has earned quite a reputable place in the market. They have organized weddings, charity events, concerts and many more. They also organize outdoor events and provide mouth-watering food that goes with the theme.  They also cater to BBQs, gourmet lunches, kid's parties, and full sit-down meals. They take care of the client's demand and arrange everything accordingly.
Elements catering:
This catering company with its 30 years' experience has been organizing events from birthday parties and weddings to large business events and outdoor gatherings. They are known to provide their customers with a gourmet menu and food that is inspired by different cultures. They organize outdoor catering with themes and food inspired by nature. They also provide tables, chairs, cocktail bar and other equipment required to host an outdoor gathering.
Epicure Catering:
This company has been in business for the last 12 years and has experienced chefs and qualified staff. They are organizing outdoor events for a long time and always consider the ideas of their customers. They pay attention to small details and provide various kinds of delicious cuisines with a breathtaking presentation.
Click here to see an additional list of catering companies in Dubai.